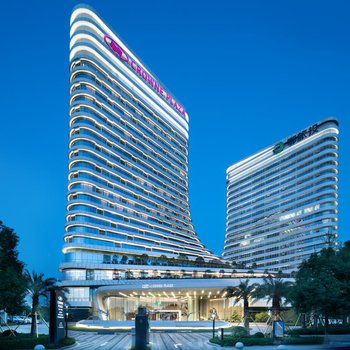 The Crowne Plaza Wuhan Optics Valley Hotel is a great choice for guests looking for accommodation in Wuhan, having been recently opened in 2021.
Wuhan Railway Station is located approximately 18km away while Wuhan Tianhe International Airport is 54km away. Just a short walk from Guanggushengwuyuan Metro Station, traveling to most city destinations is a breeze. This hotel is located near many of Wuhan's attractions including Aotituozhan Center, Wuhan Guanggu Xingzheng Zhongxin Xice Park and Erfei Biology Park Xiyuan (Northeast Gate).
After a long day of sightseeing, guests can retire to the comfort of the hotel. For guests' convenience, airport pickup can be arranged. This Wuhan hotel provides parking on site.
There's never a dull moment at this hotel, our guests indicate that the facilities are excellent. This hotel is a popular accommodation for guests traveling for business.